How to choose an underwear for competition that fit us well? This is a question all competition pilots or co-pilots will ask sometimes when choosing a product that meets their needs. Because there are many types of underwear with different fabric's compositions.
To compete in a automotive test, the main requisite requested by the organisation will be that all rally pilots equipment and their co-pilots one must be certified by Federation Internacionale de l'Automobile (FIA). Pilot's overalls as well as the overall's underwear, have to be flame retardant garments to meet the regulation 8856-2000. We can identify if a garment is certified or not by the sewed label with FIA 8856-2000 type approval number. Equally, balaclavas, handle t-shirts, trousers or socks, have to wear sewed the forementioned type approval label.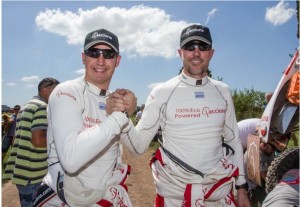 On tests made daily in laboratories, they study and work to offer comfortable, long-lasting products with a modern and new design. Marina Racewear's products are first ones to be developed with natural fibers, because they have a 44% cotton composition.
The first range of FIA underwear with natural fibers for rallies
When a flame retardant garment is tailored, it is inevitable that there are joining sews between the different parts of the fabric. If these sewings are in the internal or external part is going to affect in pilot's comfort. External sewings, bring a higher comfort because users don't notice them, they don't produce scuff marks and interior touch is more  pleasant.
In the case of Marina Racewear's FIA underwear, those are manufactured with external sewings, because the pilot's comfort is the most important and equipment, in no case, has to annoy the pilot. Besides this, in the case of handle t-shirts, an micro perfored fabric has been chosen for a higher transpirability in heating areas, because it is very important that when choosing competition underwear, to take into account it is transpirable, we must think that inside a competition car pilots suffer high temperatures.Marina Racewear balaclava, has also been tailored with micro perfored fabric to also get a better transpirability.​
From here. the final design and the garment's colour are going to sign the pilot's preferences. Colours like white or black are the most common ones in these products.
Discover our range of rally underwear