Nowadays, with internet easy access and hundreds of existing mobile apps, it can seem that buying a pilot overall is as easy as choosing the colour and size. But, what if I need it urgently? Where to buy a pilot's overall in 24 hours?
To start with, to buy a racing overall you need to undertake an economic effort superior than the one performed when buying a "regular" piece of sport clothes. Therefore, it is important to take sizes correctly to choose a good size. If you previously had an overall, this step is easier and faster, because you already have a referent overall size. But if it is your first overall, or you are not sure of your current size, we recommend that you access our size guide and the step-by-step video guide that explains how to take the correct measurements.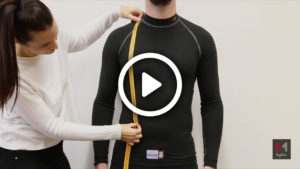 In addition, if you are a pilot or co-pilot, you will know that if you are going to participate in any competition you will probably had received any type of economic support. Either to finance the car, equipment, or both. In return, your sponsors will probably want some visibility. This means that you will have to prepare and send your sponsors' logos to the shop where your overall is bought. You don't have to "stick" yourself your sponsors' logos, remember that in order to offer the maximum safety guarantees and keep their FIA's type approval, logos printed in overalls need to be made and transferred with flame retardant materials.
At this stage, you can imagine that buying a pilot overall is not like buying summer clothes. That's why if you think in the following phrase: Where can I buy a pilot overall in 24 hours? Means that you really have a problem that needs to be solved immediately. As manufacturers we know every year we face think type of urgencies, and that they multiply as we get closer to the season start.
To be able to give response to this type of situations, this year we introduce a service named 24H SUITS. Through it, we want to offer a solution to those pilots or co-pilots that need an overall urgently. Our initial range is composed by 6 overalls from ELAST1 range, whose main feature is their high comfort thanks to its Elast1 fabric confection 100% elastic, combining 4 designs and 6 different colours. Including Marina Classics Daytona, from new Marina Racewear's CLASSIC range.