The Marina Elast 1 overall is made with Elast1 fabric, exclusive to Marina Racewear. It is a flame retardant fabric, 100% elastic and lightweight; reduces the weight by 25% compared to the previous model, establishing a total weight of less than 1.1 kg.
Marina Elast 1 is an overall that, in addition to the adjusted weight, combines durability and comfort. Being perfect for drivers of rallies, raids and long distance races. It has elastic panels in the lumbar area and in the armpits that, added to the elasticity of the fabric, provides a great comfort. Also helps that its composition is made based on natural fibers, which benefits the overall breathability.
Marina Racewear launches 3 different designs of this rally overall: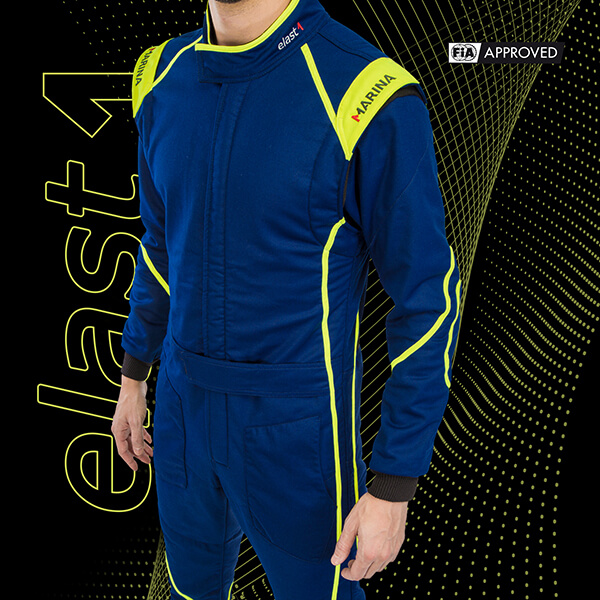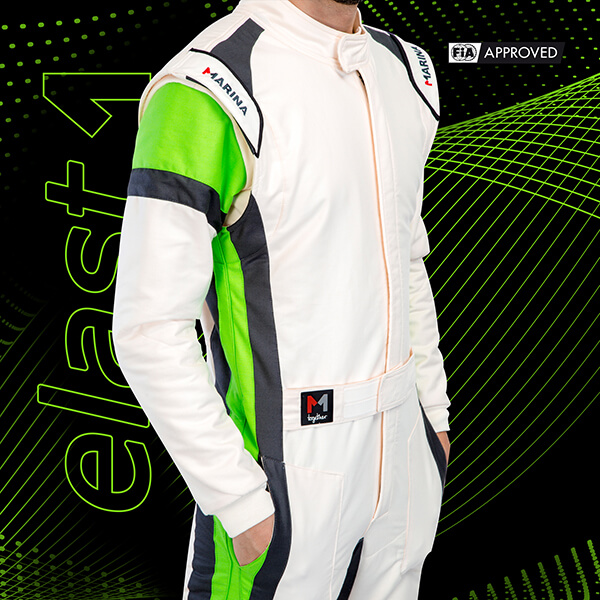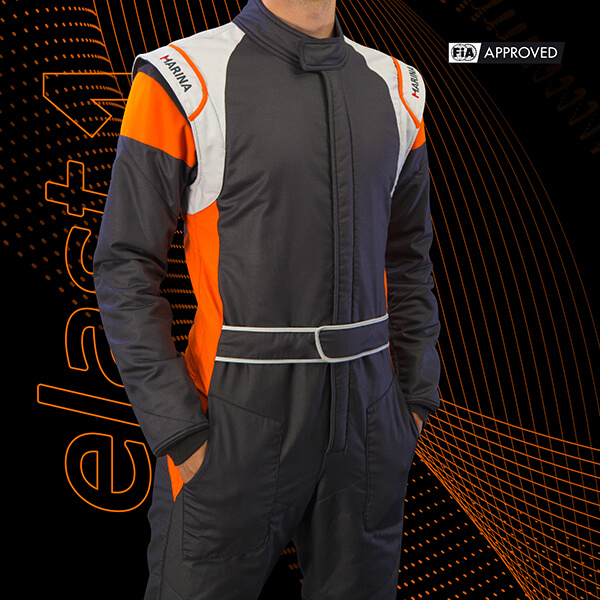 And they are available in both men's and women's sizes, making it an overall that offers high standards of comfort to both men and women racing drivers.
In addition, it is a totally customizable FIA overall, for the combination of fabric colors and for the printing and embroidery of logos.
It complies with all FIA 8856-2000 approval standards according to the report issued by the official FIA laboratory.