Have you ever drive a Car-Cross?
Don't doubt it and participate in  the draw that MARINA RACEWEAR and RALLY DRIVER PROJECT have prepared for you.
Enjoy a Car-Cross controls and experience unique sensations, on a circuit especially adapted to enjoy at most!
In addition, get a Marina M1 white t-shirt certified by FIA. It is designed to act as a second skin and tailored with elast 1® flame retardant fabric.
What do you have to do to participape?
It is very simple, the theme is the four wheels field:
Hazte una Do a "selfie" where you appear with some element related to the four wheels field. It could be a car, a circuit, or whatever you prefer. Let your imagination run free!
Post the picture on your Instagram profile and tag it with the hashtag #sorteomarinaracewear.
Follow or Instagram profile.
Cross your fingers!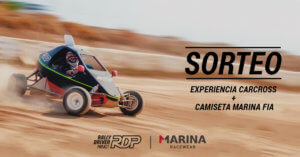 The draw will take place at the end of the Christmas season, on Tuesday 9th January 2018. We wish you good luck!!!
The engagement itself on the contest implies the acceptation of the present contest conditions, so the manifestation of not accepting of the total or part of them will imply the participant will be excluded and as a consequence, Marina Racewear company will be freed to meet the obligation undertaken with that contestant. To know the contest conditions click the following link.
IMPORTANT: Remember that in order for us to see the picture with the hashtag, your Instagram profile must be public! On the contrary, we could not see the picture.
DRAW RESULTS!!!
First of all, we would like to thank to all the contestants that have uploaded your pictures!!
MARINA RACEWEAR and RALLY DRIVER PROJECT want to congratulate to the winner of a Marina M1 white t-shirt certified by FIA and an unforgettable experience driving a Car-Cross!!
And the winner is…. CUDI1430!!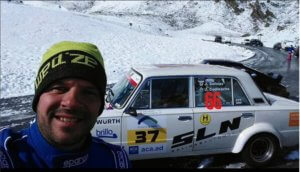 Congratulations!