Do you imagine to have a FIA competition overall with your team colours and your sponsors? In Marina Racewear we offer you the chance to do it in a very easy way, always meeting with FIA's (Federation Internationale de l'Automobile) demanding tests and with current type approval FIA 8856-2000.
All pilots likes to take care of their image, but always without forgeting comfort and safety, because after all there are protection garments in case of fire.
Customized competition overalls are a good solution if we want to transmit a professional team images, because for a corporative image of a competition team is very important to be neat, because it is where sponsors are reflected, which ultimately, a racing competition is a big space to publicise.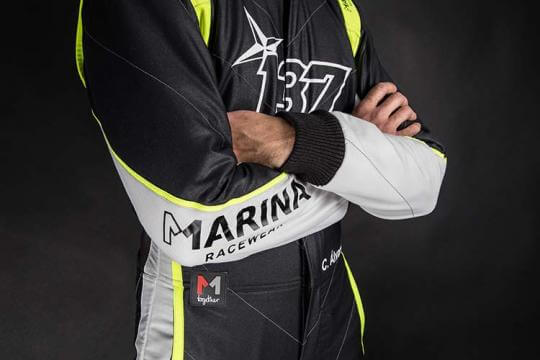 ​
Obviously on big competitions like WRC of F1, team colours depend mainly on the sponsors they have, but that is not the case on a more amateur team. In no professional teams, pilots' taste is also very important because they are going to combine the colours they like the most.
Customizing a Marina Racewear's FIA competition overall could be done on an easy way with our customizer, at home on the sofa or in your usual shop you could design the overall which adapts the most to your taste.
In addition, there is an option to add the logos of your sponsors or whaterver you want, put your name, flags, and an infinity of chances to make your overall as a unique and exclusive piece. Also we have to mention the chance of making modifications like a Nascar style finish, withour belt, tailored or whatever needed to adapt to pilots and have the highest comfort.
If you want more information about how to design your overall, do not doubt on sending us an email to info@blog.marinaracewear.com and we will answer all your doubts. If you want to do a design with various logos, also send us an e-mail and e will start to work in order t oget the design for pilot/co-pilot.