Racing history is marked by the constant evolotion of the regulation as well as security systems, for the sake of pilots' and audiences' safety, to avoid accidents or minimize theit consequences.
Some of these changes are made on the overalls used by pilots and co-pilots. As it is already known, FIA is the entity in charge of studying, regulating and applying the regulation in the matter. Being especially sensible when analizing those safety elements which are on a direct contact with competitors.
Overalls and underwear are some of this elements, because, jointly with the helmet, they protect the most critical areas of the body. Due to this, competition clothing must meet FIA 8856-2000 type approval in order to be used on a race. The result is an overall with safety elements which go unnoticed and even that many pilots ignore.
Down below, we are going to explain some curiosities about the elements that compose overalls for pilots and copilots.
1. Did you know that sewings are designed to withstand forces up to 300 Newtons?
In order for overall's sewings could meet the type approval, they must surpass resistance tests over 300 Newtons, which corresponds to a force over 30kg. In addition, all sewings must be sewn with flame retardant thread.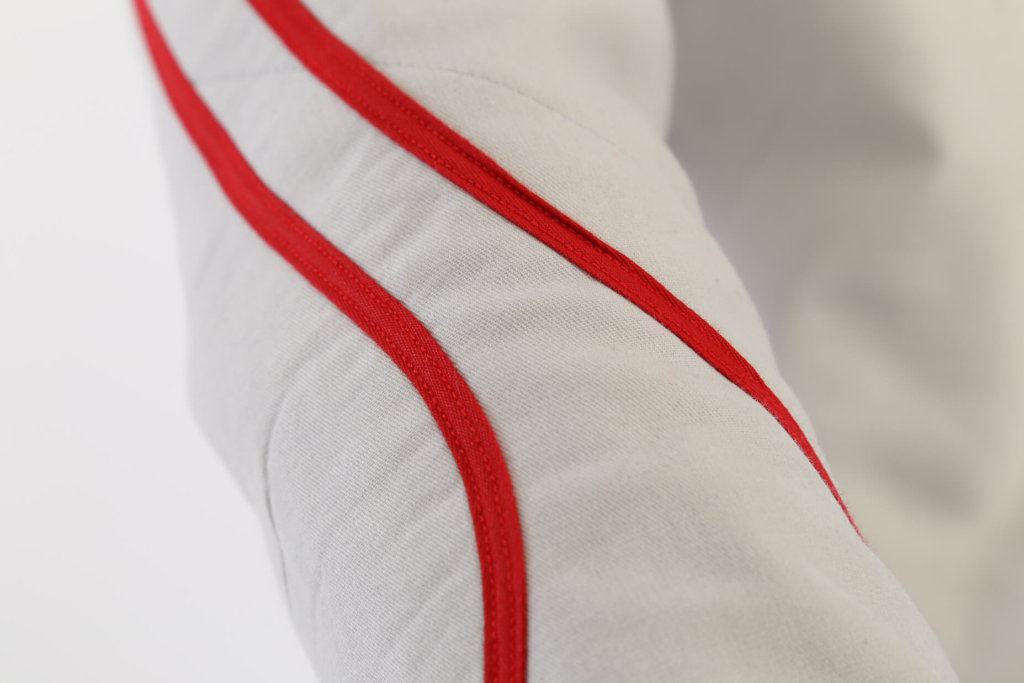 2. Did you know that overalls have a hologram incorporated?
This hologram has a unnique number marked that identifies the overall's manufacturer. As a curiosity it must be said that this hologram couldn't be in contact with the exterior nor the overall's internal part, due to this FIA obliges to place it on the back lapel of the zipper. All FIA's certified overalls must wear this hologram and, in case of an accident, FIA uses it to recognize the manufacturer and the piece's traceability. The hologram is also used to avoid counterfeit or copies from official products, this hologram can only be adquired by manufacturers accredited by FIA.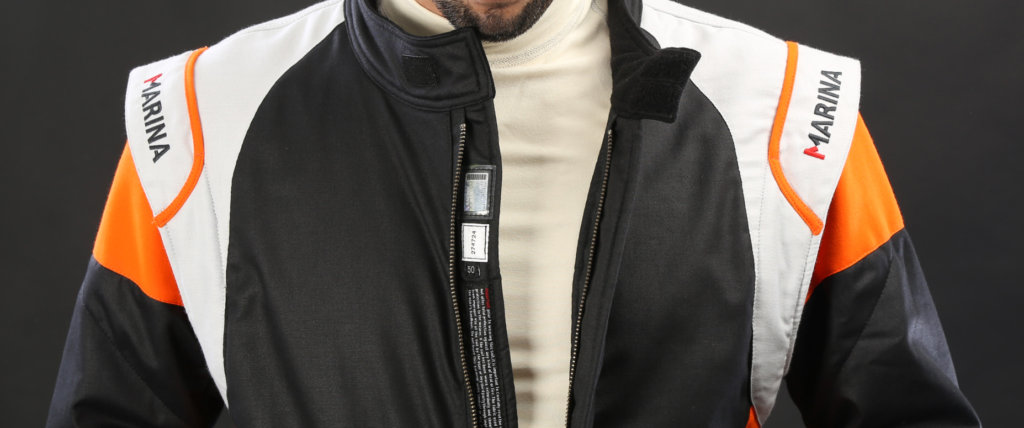 3. Did you know that in case of fire, your overall must protect you from second degree burns during at least 11 seconds?
FIA considers that 11 seconds is the necessary time for pilots to get safe, or emergency teams suffocate the fire. Also, flame retardant underwear bring an extra protection too. In order to do this verification, the fabrics by which the pilot's overall are made, are submitted to testing method EN ISO 9151 Convective Heat.
Vídeo test done to our FIA Marina Air Suit to evaluate its level of protection against fire.
4. Do you know why all zippers must be metallic?
FIA dictates that zippers can be metallic only in order to ease its opening in case of fire. A plastic zipper, although being lighter, will melt due to high temperatures. Thus, regulation obliges that closures are metallic, and even defines the size of the theeth, being T5 size. This theeth size withstands high temperatures without barely suffering dilation, so the zipper can slide without problems. In addition, the zipper must be covered by 2 lapels, one in the internal side in order to avoid the contact of the zipper with the underwear and the other on the external side to protect the zipper from frictions, blows or erosions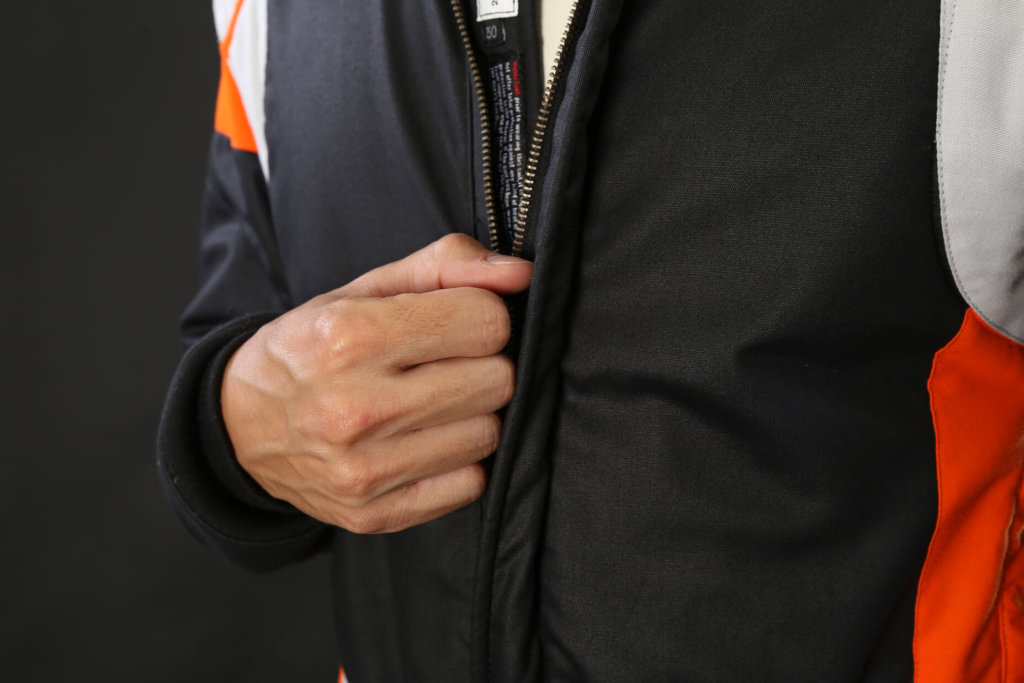 5. And, lastly. Did you know that shoulders lapels aren't a decorative element?
Despite that almost all manufacturers use them to promote their brands, shoulder lapels aren't a decorative element. In fact, FIA's approval notebook states on its appendix 4.1.4 how the design, sizes and clothing of those lapels must be. FIA considers them as an essential element for pilot's safety, and call them "handles" because they really aren't a decorative element, but handles that help to carry the pilot out in case of accident. Clerks of course and doctors know they can pull from that handles with complete safety to move the pilot if being unconscious or needs help.